IN THE KNOW
 TREC RESIDENTIAL DEVELOPMENTS (I)
29V17 .- BARCELONA, SPAIN.
 What keeps us busy these days is a newly-built European-inspired neoclassic architectural style mansion that will become a masterpiece of hedonism and refinement resting at Castelldefels coastal town next to Barcelona, surrounded by wide gardens covered with Mediterranean trees and plants and secluded in 3,081 m2 (33,163.61 ft) of an exclusive area.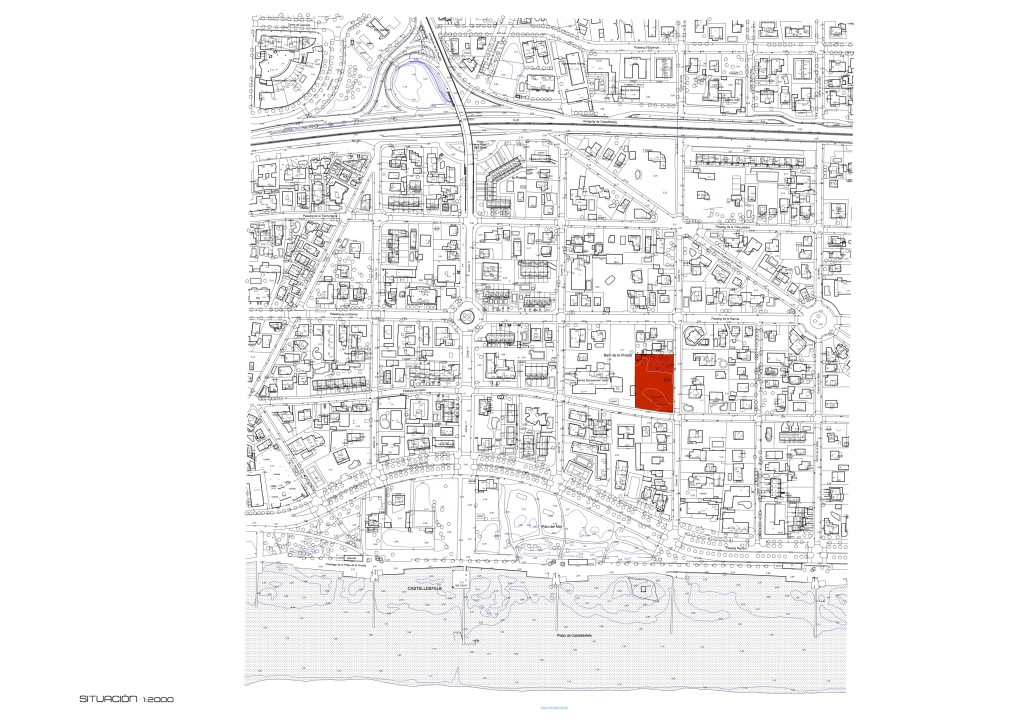 In this type of high-end-solidity properties, the main spaces guide their visual fields towards the most notable areas of the garden. This building has a square base with setbacks to break the geometry and a central courtyard with surrounding rooms. There is a rigorously symmetrical positioned architectural elements and harmony will prevail from the combination of classical architectural forms (columns, cornices, neo-classical ornaments, carved columns), all this preface to over 3,000 m2 coming from the interior greatness that will receive the visitor.

North elevation. TREC copyright.
| | | |
| --- | --- | --- |
| | | |
| ⇪ | Architects | TREC Barcelona |
| ⇪ | Location | Castelldefels, Barcelona |
| ⇪ | Architects in charge | Sam Gutiérrez / Javier Mañas |
| ⇪ | Built-up area | 3.000 m2 / 32,291.73 ft |
| ⇪ | Year of the project/s | 2015, 2016, 2017 |
| ⇪ | Year of completion | 2019 |
| | | |
The firm architectural design strategy for this majestic residence links its shape with customer demand. This clever operational is best understood by saying that this house is born from the interior courtyard, the heart project's development, a rich interior-visual-generator that clearly defines all the circulations providing clarity and force. Consequently, the link is strong and it is shown that regulated geometry spatial possibilities can be expanded according to our client's privacy requirement.
With classic period details and impressively designed living spaces, this one-of-a-kind residence will definitely be one to fall in love with.
Written by: Adelaida Subías
Copyright TREC Barcelona
TREC Barcelona gives practical, concrete and expert answers to their customer's demands.
Conformed by a team of architects, engineers, lawyers, accountants, public relations, administrators and technicians who understand teamwork as a key instrument for the successful achievement for each job they face. A leading-edge logistic in the services of competence with the vision to grow in the segment of high-end architecture specialized in residential developments.