SEARCHING FOR THE MARINE-SECRETS TREASURE
SEARCHING FOR THE MARINE-SECRETS TREASURE 
OneOcean PORT VELL & SALAMANCA INVESTMENTS
OneOcean PORT VELL & SALAMANCA INVESTMENTS
The sea-coast of Barcelona city turned into a vanguard infrastructure, a 7 star accommodation for large yachts.
29XII16 – BARCELONA.
The development of part of the process of regenerating Barcelona's sea front opening up the city to the sea was handled during the 90s and is recognised with one of the great achievements of Barcelona's urban metamorphosis. Inexplicably, Barcelona lived with its back to the sea until 1992. A project to manage the coastal area of Barcelona from the 1992 Olympic Games onwards to open the city up to the sea led changes in land use of some areas of the port. As a port, it is not subject to neither laws nor plans towards the normalization of the urban land. The port, autonomous legal and territorially, lacks regulation for neither plans and planning regulations because nor is urban land nor it is limited to Coastal Law. A complex patchwork of public policy, agents and soil classification and grading. And reconfiguring Barcelona's port was an agreement between different agents, port authorities, Barcelona's Town Hall, the Catalan government and Salamanca Group Investments, in which a new section was added: to carry out an area to be retained solely for not port use in exchange for ceding its use, among other subjects. Thus, Salamanca Group Investments, who assessed future opportunities and backed bringing the knowledge to all policy-making bodies, obtained the administrative license of operation up to 2036, a proper offer.
In fact, all ports are areas with ownership and land conflicts that end in administrative and political approvals. This is why Barcelona's forefront operation embarked on by Salamanca Group Investments (within the scope corresponding to city port within the competence of the Urban Habitat Commission, at the same time a task for Barcelona Port Authority) was publicly displayed. It was defined by giving priority to the conversion of the facilities' marina beginning with the Barceloneta Dock (prior Marina Port Vell, now OneOcean Port Vell) to transform it into a new large Barcelona Leisure Marina to host large private yachts and the extension of the workshop for repair and maintenance for large recreational craft located around Catalonia Pier.
After 4 years of rehabilitation and construction, the all-round project has involved a remarkable final investment of €85 million. By the end of 2014 Salamanca Group Investments successfully completed the biggest city's most ambitious town-planning with the concession of Barcelona's marina transforming it into one of the longest berths for great luxury leisure boats in Europe and one of the first worldwide over 150 moorings for exclusive use with capacity for boats from 5 up to 190m in length. An intervention with sensibility.
Barcelonian architects and landscapers Oscar Blasco and Sergi Carulla (SCOB arquitectes), authors and project managers, rehabilitated and constructed 16.000 m2 of docks and floating quays and designed 2 new buildings on the water.
These new buildings of the port area are integrated in the Paseo de Borbón's landscape and built environment, as well as in the Fishermen and Spain Piers. The company has a workforce of nearly 100 from 20 different nationalities that move around 5.000m2, people from here and there, a mix of perceptivity and cultures to ensure the highest service and quality standards for their customers.
The Gallery, the dramatic state-of-the-art 2-story building is the latest generation in port services that houses the management companies offices operating the Marina, multi-purpose rooms, rooms for the crew and a small gym, restrooms, changing rooms, spa wellness and office. It is built on a platform over the water and covered in a white concrete pressed lattice by Escofet which provides solar, winds and marine environment protection. Over there activity never stops. At OneCoWork, the brand-new place for corporate partnership, the common use allows space for inspiration and helps us to break out of our own ideas to see things, such as problems, from a different perspective. This hub for social entrepreneurs are flexible work scenarios and are now an industry in themselves. Co-working, hot-desking and virtual office facilities give rise to positive synergies and guarantees flexibility to adopt working hours in the workplace within weekly events and business mentoring. You work on specific tasks setting goals and measurable results making sure high productivity requirements and viability. OneCoWork is a spot devoted to innovators, social enterprises and creatives. It's all about enabling natural decisive human collisions that light innovation, expressly through unique collaboration occasions. Be curious, get out of your comfort zone and do create smart human collisions. Do race to the future, this is your place to work.
The OneOcean Club building stands as the flagship entrance that welcomes the private club OneOcean Club and the OneOcean Bar (former Blue Wave) organized in two structures bound to one another by the white concrete lattice that do create multiple spaces and covered and semi-covered terraces. On 16 January 2015 these outstanding restaurant and cocktail lounge were officially opened by the chef from Mandarin Hotel, Llorenç Valls, and the master barman native of 'Dry Martini' from Hotel Mercer, Daniel Sempere. Currently, chef Francisco Díaz is the one who set sails in the coquettish kitchen and strikes you with his culinary art. If you are meticulous, a perfectionist, take delight in looking and savouring the local cuisine and you are honest about your time spent, very often you move your office to OneOcean Club to notice how the schedules stop. A breakfast? A Seasonal lunch & dinner menu? A cup of coffee? A cocktail? A meeting? I enjoy its unequaled setting & skyline. A unique sea design party of style.
New marina OneOcean Port Vell in Barcelona is being positioned as a definitive stop off by enhancing its nature in a revolutionary way. Do you like to discover its secret? Although the view over the ocean certainly enhances things further. To this day, it is the prized star of shipowners, captains, crew and guests with a high level of demand.
Furthermore, the affection for the sea, this gold mine Barcelona always had and had never fully exploited because of the absence of any sympathy for this matter or lacking of investment has resulted in serious objections and criticisms. I find it hard to believe that this territory in the middle of the city has caused such a stir among those not in the know. Since the last political occupants to date came to Barcelona City Council, I never ceased to listen to they want to review this Port Vell's project 'to recover the citizen and public use'. Today there is a whole range of people that just don't get it, don't want to learn and do go through life expressing publicly and notoriously their ignorance.
To Paul Cook, the current General Manager of OneOcean Port Vell, who had formerly been captain of aircraft carrier in the Royal Marine and private boatmasters' certificates, would be delighted to meet with and welcome mayoress of Barcelona, Ada Colau or failing this, her secondin-command. Again failing that, he would very much like to obtain a reply to his invitation. Unusually, the mayoress pioneered a free-trade zone at Paseo San Juán de Borbón for hawkers of pirated copies by legally permitting itinerant trades to sell fake products. In this specific case, this laxity confronted Mossos d'Esquadra, local police and port police, who were not able to intervene in the settlement of this 'controlled illegal sales area', as they called it from the City Council, which managed to concentrate almost 800 'blanket sellers' with peaks of up to 900 of them on 1rst August 2016.
Contrary to what many neighbours and a small group of merchants in the area introduced during peaceful demonstrations when this change was happening, such as 'Defensem el Port Vell' –let's defend the port-, the immediate vicinity, the sailor's quarter La Barceloneta, has improved considerably since then and it has obviously benefited them greatly. Consequently, it has favoured the local economy in an authentic quarter by its fishing environment and the large number of its typical and all tastes eateries. Marina's customers, the super yachts range, spend an average of between 5 to 10 millions of euros a year in their upkeep (between 10 to 20% of its building cost) that find its ways into shipyards and establishments that supply these luxurious floating hotels (supermarkets and restaurants, among others many more). Whatever the activists rejected was the closing of the area (which already it was) and the impact of an exclusive use in a port area integrated into the town. Perhaps, those who self-proclaimed 'affected' got angry over the speed with which the legal acceptance process happened and they would have satisfied to impose corrective mechanisms on all these large-scale private investment projects. But the reality is that divergences on this piece of the urban fabric and the coast of Barcelona committed 'OneOcean Port Vell' property in developing community supports altruistically. Population of Ciutat Vella districts have any reason to believe neither they have lost this so important piece of the city nor its relationship with the sea.
KEY MESSAGES:
An investment of close to €100 million and the creation of almost 100 new jobs in a direct way.
British family Salamanca Group is a London-based merchant bank (venture capital and real estate businesses) managing an international portfolio of infrastructure assets worth £4.500 million principally in maritime, mining and real estate activities.
Its strategic situation in the Mediterranean. Wonderful climate and sun. Gastronomy. Culture. The city's proximity to the international airport. Barcelona is competing with the great cities in the world in coastal and maritime engineering and infrastructure design.
Tax advantages of berthing at OOPV. In December 2015 OneOcean Port Vell has been granted a permit to extend the TPA tax free benefit scheme to vessels within its marina during their stay. The works and materials, as well as the dockage, can be paid exclusive of VAT when completed within the approved TPA window, and will allow for large savings for yachts, which undergo repairs, maintenance and improvement. (Source: SuperyachtNews.com).
In conversations with Paul Cook, as a homeport, they do support owned vessels and show owners the benefit of coming back in a very clean environment and in one of the liveliest, up and coming superyacht cities in the world.
Prizes and awards:
An award-winning world-class home port for superyachts. Best Marina & Port' category of the fourth annual Architizer A + awards. OneOcean Port Vell won the 'Global Project' award at the FX Interior Design Awards 2015 and the Architizer Award for 'World's Best Marina Architecture 2016'.
For the first time in Spain, OneOcean Port Vell Barcelona's marina has been officially chosen world headquarters to celebrate MYBA Charter Show next 3 consecutive years, thus becoming the world capital of the charter or pleasure craft. In 2017, the MYBA show will be held from 24 to 26 April.
For the past several editions 54 and 55 of the Barcelona International Boat Show, 'Fira Barcelona' hoisted the sails focusing its activities and commercial offer on the Port Vell. Barcelona, Marina Port Vell, Fira de Barcelona and OneOcean Club trademarks received more than 55,000 domestic and international visitors (France taking the lead) in each edition floating & land boat exhibition. 'De Antonio Yachts', rebel & hedonistic, rises as one of a kind in the boating industry sports & leisure in Spain. And OneOcean Club has been catapulted as official restaurant and a meeting place during the celebration of this event. To make a stop in and to enjoy from a sea of experiences going into the show's new seafaring areas, the main platform of the sector in Spain and the most comprehensive commercial showcase for the industry in relation to sporting and recreational boat sector, is, matter-of-factly, tempting.
Moreover, from May, 2015 OneOcean Port Vell hosts the exclusive and terrific 'Martini Racing Terrazza' during the championships of Formula 1 in a lively & watered atmosphere with the best vermouth opened to the public (capacity is limited) chaired over the Williams racing team car bringing music from 'Primavera Sound', gastronomy, tasting of the best cocktails selection prepared by the Martini Global Brand Ambassador and live art.
In connection with the marina's last phase of extension works, in September 2016 OneOcean Port Vell completed the reshaping of Fishermen Pier satisfactorily on adding 8 extra docks to accommodate yachts between 30 and 80 meters, besides including a new access to all the facilities of this nice sports port.
The story of the Port of Barcelona is a chronicle weight of powerful setbacks and mutations to become a major economic engine for the city. Very far from demonizing private investment, the outcome is crystal-clear. OneOcean Port Vell attracts a huge yachting set from all over the world each year that cross over seas and oceans towards appointments spotted between the coasts on the Balearic Islands and those in Italy and France during the summer period. In this crossing it happen to be Barcelona's brand-new marina and it has positioned itself as a winter home site and a summer destination.
KEY STATISTICAL DATA:
2016 has been a record year about the arrival of large vessels. During the first 6 months, OneOcean Port Vell hosted 1,725 boats, 610 more yachts than in 2015.
During the last 12 months, yacht arrivals with a length of 100m has experienced a strong growth in 300 %.
OOPV (*1) hoards the longest fixed wharf in the world (*2) (440m) capable of accommodating the recreational craft longer in length in the world.
(*1) OOPV (OneOcean Port Vell)
(*2) Only surpassed by Muelle de Progreso, 6,5 Km long in the region of the Yucatan Peninsula in Mexico.
In June 2016, OOPV (*1) gladly welcomed 'Dilbar', the biggest superyacht of the world in terms of volume of 156m length owned by Alisher Usmanov, 62, a Russian self-made billionaire. Here the video entering OneOcean Port Vell:
https://www.youtube.com/watch?v=IsK5gVvrmNg
The major sources are:
OneOcean Port Vell, Paul Cook, Cristina Mas de Xaxás y Regina Serrano
TREC, Urban planning & Architecture, Sam Gutiérrez & Javier Mañas
Maricarmen Tapia, Architect, Ph.D. Urbanism UPC
'El periódico' newspaper May 12th, 2013
'La Vanguardia' newspaper, October 19th, 2012, 'Vivir' section
Consorcio Barcelona Zona Franca web page
Barcelona City Hall, Urbanism area, Metropolitan Strategic Plan posted on the internet in January 2012 and September 2013
Web www.ciutatport.com
Web www.puertos.es/NormativaLP/Paginas/Informes/Informes AGE/Informes de la Abogacía General del Estado en materia portuaria
TREC team member expert in international business law, Daniel Vicente
A study published on the internet about relationships port-city: agents & interactions (VIII Ibero-American Course on technology, operations & environmental management in ports – Santander, Spain, October 2007-. Javier Gesé Aperte, Deputy Director of International Relations of State Ports
Joan Gaspart (Barcelona Tourism)
Barcelona Hotels Association
Godó Communication Group
Logistics Activities Area (ZAL) Barcelona
Port of Barcelona
First of all, my own opinion is basic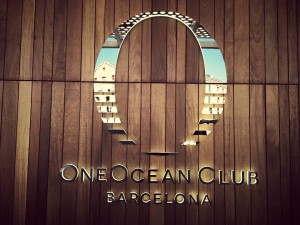 Written by Adelaida Subías
Photo Credits: Adelaida Subías & sources identified
Editing & Producing by 'RENOVATIO, with attitude'©