Coronavirus COVID-19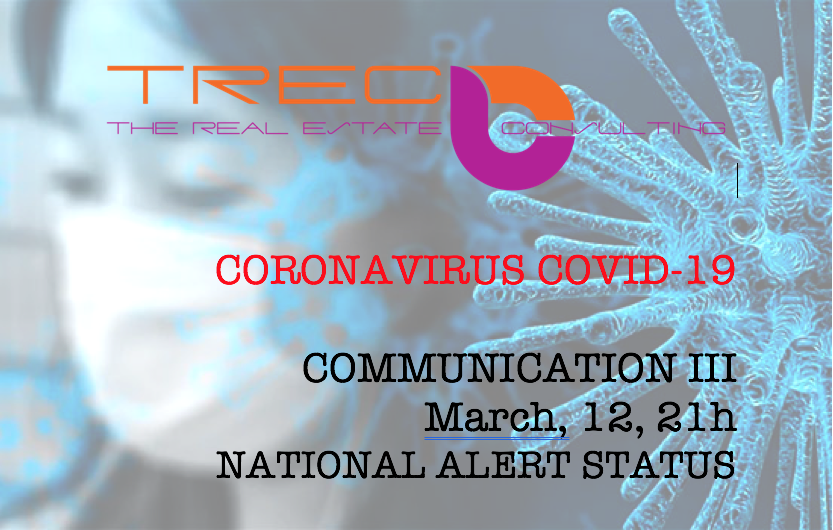 12-III-20 21h – BARCELONA, SPAIN.
Preventive measure until March 29 against the COVID-19 pandemic to try to avoid the worrying spread of infection:
TREC Barcelona has developed a contingency plan that is to activate tomorrow to ensure the continuity of work.
This plan allows the team members to organize flexibly to tele work from home with the same efficiency and equal sense of responsibility that distinguishes us without losing sight of our main objective, which is the service to customers.
Our working conditions will be reviewed daily and updated according to official communications from public agencies on the evolution of COVID-19.
In this first stage, I ask you to avoid and restrict social life, displacement, mobility and concentration of people for individual responsibility.
It's a great opportunity to turn an emergency into a race of solidarity.
TREC Barcelona.