CORONAVIRUS SARS COV-19 UPDATE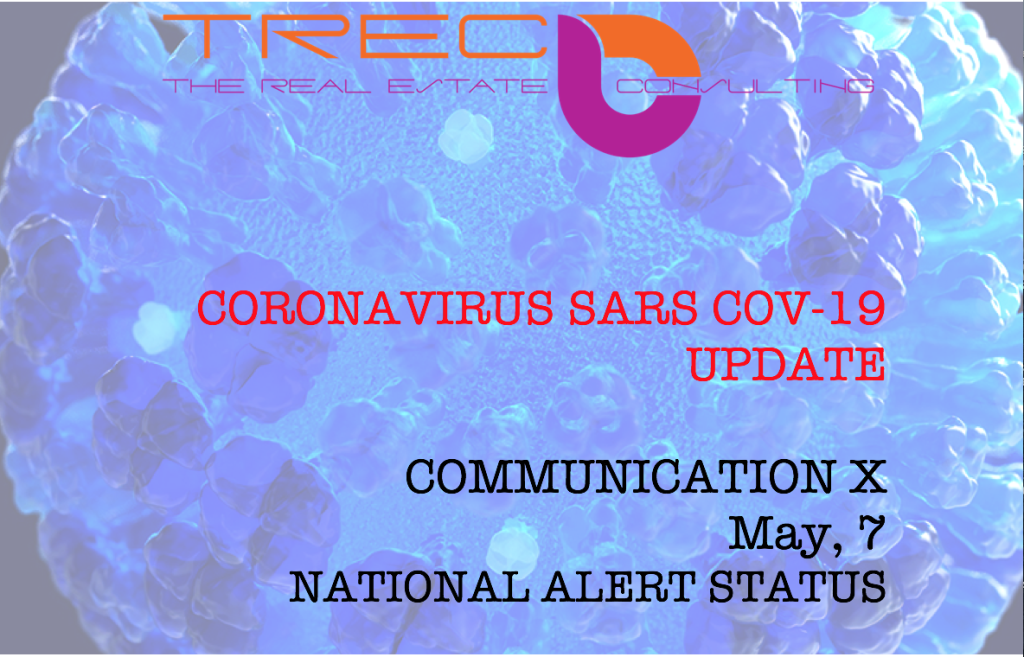 ADDITIONAL MEASURES-TOTAL CONFINEMENT & NATIONAL ALERT STATUS
7-V-20 – BARCELONA, SPAIN.
🏚#StayHome #StaySafe #StayPositive
I should like to express my wish that everyone (and your families) are safe and healthy.
In these worldwide health crisis and current socio-economic context of generalized depression involving civil society, our workspace has been changing, thus opening the door to a new concept, introducing teleworking as a temporary solution within the health and environmental benefits it has brought. And so, with this core value, ubiquity, understood to mean the ability to be 100% operational from home, meet all client needs from anywhere because hyper-connectivity is omnipresent and new generations are nomadic people culturally. Over the past few weeks we have shown customers these advantages.
Yesterday, following acceptance of the 4th national alarm status extension until May 24, we are working to organize the office reopening by then in the best hygiene and safety requirements against the Covid-19 to find face protection screens, eye protection glasses, disposable surgical and FPP2 masks, and other elements, such as an ozone generator. The goal is for all of us to enjoy maximum health. With individual discipline, to guarantee the occupational and health safety of all of us, those who work and those who visit us, with health criteria that respond to the current situation we will have to fulfill and enforce, without exception, measures of mandatory use that I will inform you of before the reopening.
In the absence of a pattern to follow, what we do know is the fast and mute transmission power of this silent virus. And I have two big concerns; one is that there is a group of infected people, asymptomatic carriers, that have not been detected yet and the only way to deal with any pandemic is to track the infected, do tests and isolate them. Two, this pandemic is uncontrolled, the outbreaks will follow.
Unfortunately, in this turning point, there is no immediate cure. Needless to say, this is a situation of completely extraordinary and dramatic uncertainty with thousands of dead and thousands of other sick people with a massive sacrifice by health staff and other public servants, without forgetting the effort that us, citizens, do to ethically fulfill with self-isolation during this national alarm status that we will be able to overcome strongly and energetically.
Take care of you and be cautious. Stay healthy and strong.
I'm sending you a heartfelt embrace, who, one way or another, are part of TREC Barcelona's company and family.
WE'LL NOT GIVE UP. TOGETHER WE ARE GOING TO MAKE IT.
TREC Barcelona.