THE FACILITIES REOPENING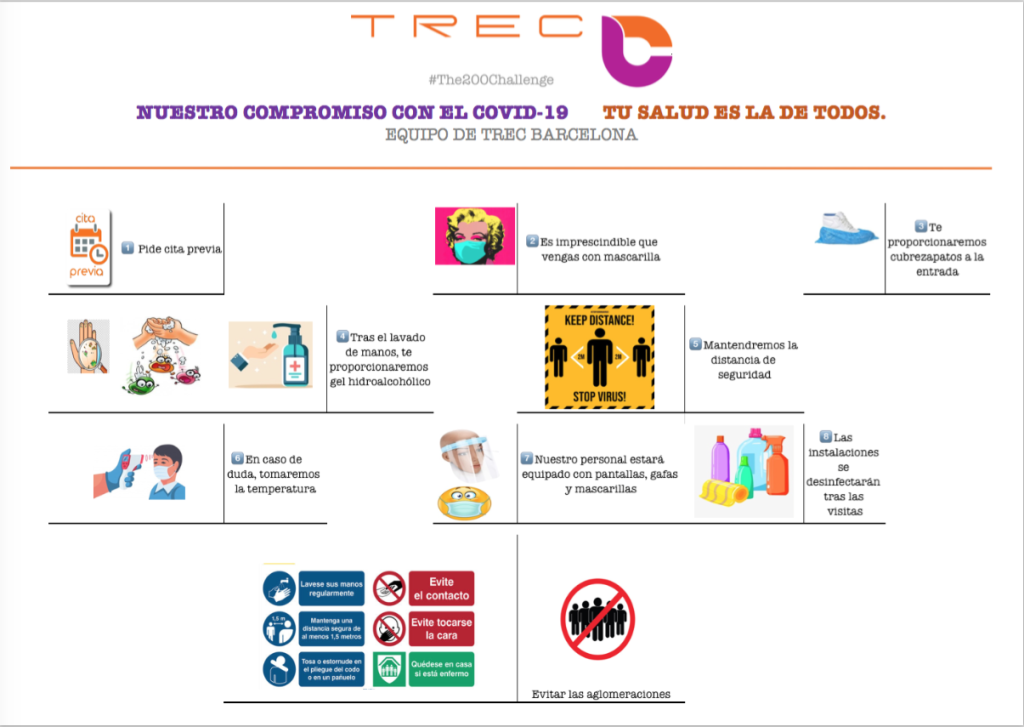 THE FACILITIES REOPENING
#StayPositive
22-VI-20 – BARCELONA, SPAIN.
We are on again & fully operational in the office!
Starting next Monday we have everything ready to receive you.
It is very important to follow our recommendations when you come to the office, because your safety is everyone's.
We appreciate your patience & understanding.
Thanks a lot.
TREC Barcelona's team.
You matter us. We do care about you.
Stay healthy & strong.